Introduction
The Elementor Wrapper Link feature allows you to transform any element on your website into a clickable entity. The Free Wrapper Link feature for Elementor is a free extension by Xpro that enables you to effortlessly add a link to any Elementor widget, column, image, or content. 
Expand the functionality of your website content by seamlessly incorporating links to any element. Add CTA to images, widgets, animations, or anywhere to attract visitors and take them to the desired information.
Requirements
You need to install and activate the Free version of Xpro Elementor Addons to use our Wrapper Link for your WordPress websites. Once the plugin is installed, just make sure the Wrapper Link is 'Enabled' from the Extensions tab of the Xpro Dashboard. This way you will easily find & use the effect in the Elementor editor.
Follow the steps below to enable the extension:
Step 1
Click on the Xpro Addons option available in the WordPress dashboard menu.
Step 2
From the Dashboard, click on the Extensions Tab, find the Wrapper Link, and then toggle the button 'ON' to enable it.
How to Use Xpro Wrapper Link for Elementor
Adding a link to the widget is extremely easy with the wrapper link. Select the area where you want to include the link. Go to the advanced setting and search for the wrapper link menu.
Open the Wrapper Link to view the bar where you can write or paste the link. The link will be added to the selected part and the work is done.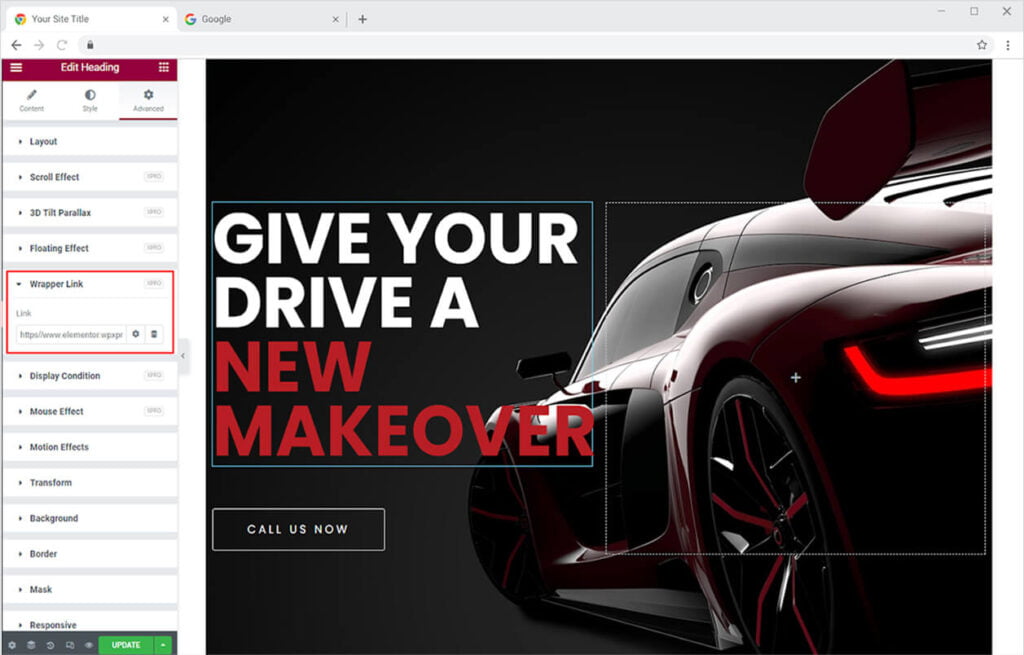 Best Wrapper Extension for Elementor
Wrapper Link by Xpro Elementor is an amazing free tool that comes with free Xpro Elementor Addons. The feature makes your work easy and does not require any technical knowledge.
Xpro Elementor Addons offer a wide range of widgets, features, Elementor templates, and blocks that help designers develop an attractive site. Check our 50+ free add-ons for Elementor which are enough to create a professional WordPress website.