Free Widget
Contact Form Widget for Elementor
Use this Free Elementor contact form to collect data from site visitors. Style it gradient background, hover effect, box shadow, border & more.
Design Your Elementor Contact Form As You Like
Our free contact form widget allows you to fully customize fields, submit messages, button & more.
Select From 12 Trending Input Fields
Choose your contact form fields from text, email, radio, number, checkbox & more.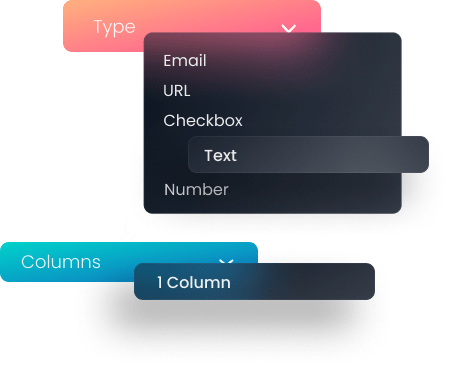 Add Multiple Columns & Rows To Your Contact Form
Design your contact form for Elementor as you like. Add columns & set fields to required.
Personalize Your Simple Elementor Contact Form
Hide or show labels, make fields required, and add Captcha to avoid spam.
Versatile Customization Options On Go
No 3rd Party Plugin Required
Create and add your own contact form fields without any extra plugins.
Write delightful messages on form submission and customize color & typography.
Just Drag & Drop Contents
Place our simple Elementor contact form widget in your desired page & edit as you want.
We'd like to talk with you.
Fill up the form and our Team will get back to you within 24 hours.
(573) 927-5226 908 Trinity Ln Sullivan, Missouri(MO), 63080
Avoid Spam with Our reCAPTCHA Feature
Simply avoid spam emails and focus on what's important by turning on the Captcha feature.
Customized Email Template on Your Contact Form
Collect emails with default or custom formats. Add fields as you like in custom mode.
Download 120+ Addons & Start Creating Amazing Websites
50,000+

Happy Customers, Happy Agencies, Happy Freelancers

Build Beautiful Websites Using Xpro Elementor Addons