Pro Widget
Elementor One Page Navigation Widget
One Page Navigation widget by
elementor addons
is simple and easy way to build one page websites within minutes without writing custom codes. Add as many navigation icons as you want and style them with tooltips, color, hover, background & more!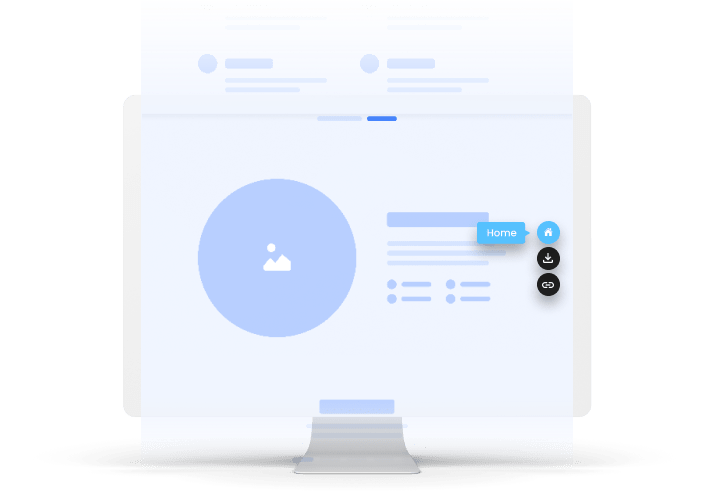 Set Any Position From Multiple Options Available
Set up smooth navigation for visitors within the different sections of the same page. Choose where you want your navigation to be displayed on the webpage.
Adjust Orientation Style Of Page Navigation
Modify the orientation of your one page navigation menu. Select a Vertical or horizontal layout to maintain consistency with website design. Use our pre-built
elementor templates
and add one page navigation widget to create an impressive look of your webpage.

Add As many Items As Required In Nav Items List
Want to help your visitors navigate easily & improve user experience? Insert as many navigation items as you want. You have the freedom to choose icons from the library or add custom SVG to make your website stand out.
Customize Properties Of Navigation Bar And Tooltip
Take complete control over design and configure how you want the one page navigation to appear. Take a look at other
elementor widgets
with custom styling options.
Control the scroll speed with custom transition duration.

Customize scroll height to fit with the viewport.

Custom background type, colors & typography. & more

Adjust normal, hover, and active icon colors.

Modify box shadows.

And Much More!
Get Help From Our General Knowledge Base
How do I create a one page navigation menu in Elementor?
You can easily create one page navigation menu in elementor using one page navigation widget. Start by editing the page in Elementor> drag'n'drop the widget > Customize the navigation items > Configure the transition duration and scroll height > Save and publish your changes. In case, you need a more detailed guide, visit our documentation on how to install one page navigation for elementor.
How do I navigate to a section of a page in Elementor?
You can add navigation to different sections of the same page using the one page navigation widget in elementor. It allows you to scroll directly onto the desired section of the page.
How to link to a specific part of a page using one page navigation in Elementor?
To link your navigation items to the specific section of your webpage, you need to add a custom CSS ID to that section. Make sure both the navigation item and section have similar IDs.
Can I customize the appearance of the One Page Navigation widget?
Yes, the Elementor One Page Navigation Widget offers various customization options. You can customize the menu items, such as text, colors, and icons, to match your website's design. Additionally, you can enable a tooltip and style it with custom colors and backgrounds. Moreover, you can adjust the spacing, and apply hover effects for scroll transitions.
From where I can get the one page navigation widget?
Download 120+ Addons & Start Creating Amazing Websites
50,000+

Happy Customers, Happy Agencies, Happy Freelancers

Build Beautiful Websites Using Xpro Elementor Addons