Pro Widget
Elementor Advanced Heading Widget
Create amazing content headings for your websites and give a WOW experience to visitors.
Pro Features Out of the Box
Our Advanced Heading widget comes with powerful & modern features you'd love to use.
Get Creative With Shadow Text Styling
Convert your catchy taglines into attractive headings by adding shadow text and design it the way you like.
Design
Use Outline Text In Your Layouts
Make your shadow text more popping by adding a colorful outline & setting the desired stroke width.
Design
Make your headings more meaningful and pleasing by rotating your text at the right angles.
Shadows
Border
Use Shadow Background & Border Styling
Set a shadow text background and add borders to your headings.
Play With Extensive Color
Customizations
Add color fills to your headings and make them more attractive, It's super easy to use and gives you unlimited control.
Solid Fill Dual Color
Gradient Fill Color
Add Delightful Masking to Your Headings
A modern feature to create breathtaking content headings with image or GIF masking.
Image Mask
GIF Mask
Get More Creative with
Separators
Give a sleek look to your headings by adding separators, Instantly make your content more appealing.
Separator Styles
Choose From Different Pre-Set Designs
Quickly add beautiful separators by choosing from our amazing pre-built designs and perfectly style them.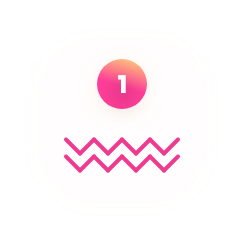 Custom Separators
Upload Your Own Custom Separators
You can use your custom separators by uploading an SVG and styling it to complement your content headings.
Choose from our massive Xpro icon library and find the perfect separator icon for your headings.
Add a nice catchy phrase to your headings. It's a good feature for separating title & desc.
Explore Different Separator Alignments
Add a touch of customization to your headings by positing the separator before or after the title.
Personalize Your Headings with Custom Icons
Get more creative with your content headings by adding a nice touch of branded icons.
Download 120+ Premium Addons & Start Creating Amazing Websites
50,000+

Happy Designers, Happy Agencies, Happy Freelancers

Use Xpro Elementor Addons To Build Beautiful Websites