Pro Widget
Elementor Advanced Gallery Widget
Showcase your images in the most beautiful way using Mosaic or Masonry layouts. Add hover effects, animations, pop-up styles & more.
Advanced Features To Help You Create Stunning Galleries
Create an attractive gallery on your website using our advanced features like filter animations, custom navigation, load more feature & much more.
Showcase your entire collection by simply adding a load more button to display additional images.
Set Load More with an accessible scroll, click, or custom redirect Link

Style the feature the way you like and add mesmerizing hover effects to it

Rename the button as you like & highlight the remaining items
Grid Layout Gallery with Filter Animations & Hover Effects
Entice users by adding 10+ hover effects on gallery items and enhance the user experience with 20+ filter animations.
All
Architecture
Art
Fashion
Play Around With Different Gallery Types & Unique Layouts
Display all your images in a trendy Simple or Album Gallery. Use our modern layouts to drive user engagement on all touchpoints.
Layout 1
Create a stylish Masonry style gallery for your website. Add trendy captions, icons premium filters to deliver a complete creative gallery experience.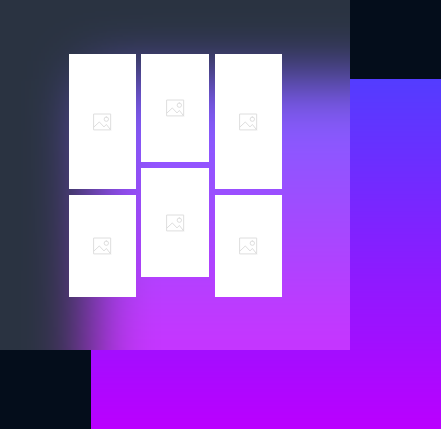 Layout 2
Create the most organized and breathtaking Mosaic style gallery without cropping your images. Instantly enhance the overall aesthetic of your gallery.
Layout 3
Gives a professional yet attractive look to your gallery with the most simple and decent Grid style layout. Instantly grab the attention of site visitors.
Masonry Gallery with Hover Effects & Filter Animations
Craft the most attractive and artistic-looking gallery for your website. Sort multiple images in a pleasant layout.
All
Illustration
Animation
UI/UX
Advanced Customizations & Content Controls
Our Advanced Gallery Widget has a great deal of customization for you. It comes with exciting features like multiple popups, filter animations, hover effects & more.
Filterable Mosaic Gallery With Load More Button
A beautifully justified gallery to display images most attractively. Add hover effects, titles, load more buttons & filters animations to enhance the user experience
Download 120+ Addons & Start Creating Amazing Websites
50,000+

Happy Designers, Happy Agencies, Happy Freelancers

Use Xpro Elementor Addons To Build Beautiful Websites