Pro Widget
Elementor WooCommerce My Account Widget
Unlock the full potential to design the WooCommerce My Account Section with the robust customization ability of Xpro Elementor Addon. Enabling you to manage the layout with ease.
Display a Fully Functional My Account Layout & Enhance User Engagement
Empower your online customers with the convenience to manage their accounts by including essential fields such as Dashboard, Account Details, Billing Details, and Address.
Show or Hide Fields in the Woo My Account Widget
Enjoy complete flexibility in customizing the My Account layout by effortlessly choosing which fields to include or hide based on your assessment of their relevance and value to your customers.
Preview Each Field and Customize their Display Individually
Personalize each field layout individually by selecting the endpoint preview, allowing you to customize and ensure the content within is presented according to your requirements.
Place the Field Tab where you think it looks the Best
The Xpro Woo My Account widget for Elementor comes with three different layouts for tab position, left, right, and top. With a single click, select the desired tab position.
Position Tab To Left.

Position Tab To Right.

Position Tab To Top.
Elevate Customer Experience By designing Appealing Layouts for Them
Xpro Addons offers an extensive range of styling options for each element, empowering developers to transform any
WooCommerce widget
that aligns perfectly with their requirements.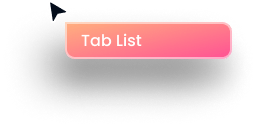 Get Help From Our General Knowledge Base
How do I customize my account page in WooCommerce Elementor?
Enhance your website with the powerful Pro version of Xpro Elementor Addons, which offers over 25 WooCommerce widgets, including the convenient Woo My Account widget. With Xpro, effortlessly display essential account fields and enjoy a wide range of customization options.
Seamlessly integrate the widget into your desired page location by simply dragging and dropping it, and easily tailor the layout to match your preferences.
What is a WooCommerce My Account Page?
The WooCommerce My Account Page provides a seamless user experience for customers who have signed in to the website platform, allowing them to effortlessly manage their orders, information, and account settings.
What is the difference between Xpro My Account widget & Xpro User profile widget?
The Xpro My Account widget presents a user-friendly dashboard layout that enables customers to efficiently manage their e-commerce website, providing convenient access to order information, billing details, address updates, and account information. On the other hand, the User Profile widget offers a toggle button with login, signup, and dashboard previews, facilitating seamless account creation and management.
Download 120+ Addons & Start Creating Amazing Websites
50,000+

Happy Customers, Happy Agencies, Happy Freelancers

Build Beautiful Websites Using Xpro Elementor Addons