Pro
Xpro Elementor Addons
Explore The Next Big Thing for Your Elementor Websites
Transform your web design experience and build professional Elementor websites faster than ever before.
Design Beautiful Elementor Websites With Exclusive Widgets, Powerful Extensions & Global Features
Experience the most advanced and interactive elements for Elementor & design websites once possible only by professionals.
Advanced & Unique Widgets
Discover All
Own Each Site Part With Our FREE Elementor Theme Builder
A fully visual theme builder that lets you design your website's global parts & restores the creative freedom in your hands.
Design headers, make them sticky, set display conditions, and create a fully personalized web experience.
Design your perfect footers and assign them to individual pages or a specific category. It's super easy.
Customize each part of your product Page or blog post. Assign user roles, set display locations, and more.
Design your main blog page the way you like. It's super easy to create sidebars, customize category pages of your store.
Personalize WooCommerce store experience by changing the default product & category layout and tweak it as you please.
Create global templates for theme parts like blog archives, post types, 404 pages, Woo products, pages, and more.
Add Some Extra Flare To Your design With Our Advanced Features
Our premium Elementor global features make you truly stand out from the rest. Now you can add eye-popping effects to your content just like a Pro.
Floating Effect

Make objects translate & animate on all touchpoints.

Scroll Effect

Rotate, scale & transform objects on each scroll.

Mouse Effect

Add cool mouse trail effect to your page content.

Display Conditions

Set rules & display content wherever you want.

Build Amazing Websites With Our Professionally Designed Templates
Beat the competition with our best Elementor page templates, sections, sliders gallery layouts, stater sites, and more.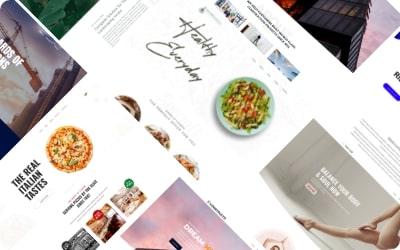 Massive collection of 100+ templates for industries.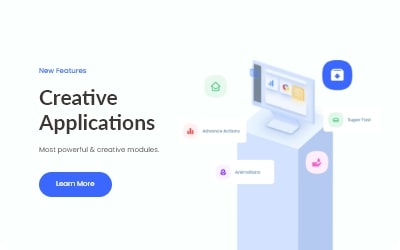 Entice your audience with our 20+ modern sliders.
Create eye-popping portfolios using pre-built templates.
Flaunt your work in our creative gallery templates.
Ultimate Tool To Build Professional Websites Using Elementor
Get the benefit of best Elementor addon suite and built professional websites like a Pro.
No dealing with any shortcode, simply drop your content and go live.
Add your content, visualize it via live dashboard, edit as you wish & voila!
All widgets, templates & sections are fully optimized for any display device.
The most lightweight plugin in the market, so expect no lag in your sites.
Priority plugin updates to keep your WordPress sites secure & lightning fast.
Expert support to make your Elementor journey smoother than ever.
Streamline Your Workflow With Our Premium Elementor Addons
Get more out of your WordPress web designing efforts
and create awesome websites in no time.
Download 120+ Addons & Start Creating Amazing Websites
50,000+

Happy Customers, Happy Agencies, Happy Freelancers

Build Beautiful Websites Using Xpro Elementor Addons